[in]Transition

"A collaboration between MediaCommons and the SCMS's official publication, Cinema Journal, [in]Transition is the first peer-reviewed academic periodical specifically given over to videographic film and moving image studies."
New Databases and Video Collections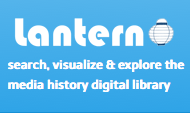 Silent Film Online NEW CONTENT!

Silent Film Online brings together films representing the basis of modern cinematic technique and film theory. Carefully curated with ASP's Video Advisory Board, the database covers silent features, serials, and shorts from the 1890s to the 1930s.
We have added 322 new titles (30 hours) were added to Silent Film Online. This update includes new content from British Film Institute, Flicker Alley and WGBH Boston.

Asian Film Online

Asian Film Online offers a view of Asian culture as seen through the lens of the independent Asian filmmaker. Through a selection curated by film scholars and critics, viewers can explore the impact of globalization and urbanization on people's everyday lives throughout the greater Asian region.

Lantern

Lantern is the search platform for the collections of the Media History Digital Library, an open access initiative led by David Pierce and Eric Hoyt. The Media History Digital Library (MHDL) digitizes collections of classic media periodicals that belong in the public domain for full public access.

Asian Studies in Video

Streams culturally and historically significant films from Asia and the Pacific that entertain, educate and inspire viewers to think beyond boundaries. With the latest streaming technology, subscribers have unlimited access to our films in DVD quality.

Black Studies in Video

Black Studies in Video is a signature Alexander Street Press collection featuring award-winning documentaries, newsreels, interviews and archival footage surveying the evolution of black culture in the United States. In partnership with California Newsreel, the database provides unique access to their African American Classics collection, and includes films covering history, politics, art and culture, family structure, social and economic pressures, and gender relations

Entertainment Industry Magazine Archive

An archival research resource containing the essential primary sources for studying the history of the film and entertainment industries, from the era of vaudeville and silent movies through to 2000. The core US and UK trade magazines covering film, music, broadcasting and theater are all included, together with film fan magazines and music press titles. Magazines have been scanned cover-to-cover in high-resolution color, with granular indexing of all articles, covers, ads and reviews.

New World Cinema: Independent Features and Shorts

This resource offers access to roughly 200 full-length feature films from 1990-Present. The collection incorporates leading independent distributors such as Kino Lorber, First Run Features, Film Movement, MK2, and Global Lens. There are also some 50 award winning short films. All films were presented at major film festivals, many were nominated for awards, and many have won major awards.

LGBT Studies in Video

LGBT Studies in Video features award-winning films, documentaries, interviews and archival footage exploring the cultural and political evolution of the lesbian, gay, bisexual, and transgender community.

Cinema Image Gallery

This database features an unparalleled range of pictures, posters, video clips, and other material from the world of film and television. Cinema Image Gallery documents the history of movie making through high-quality stills from film sets, and contains an extensive collection of television stills, featuring thousands of pictures taken on the set of from classic comedies, dramas, game shows and more. Database-specific search parameters developed specifically for this resource—Title, Director, Actor Names, Genre, Awards (Academy Award, Cannes Film Festival, Screen Actors Guild)—to ensure accuracy and speed in locating relevant material. Please send feedback to laurie.murphy@nyu.edu.
New Journal Subscriptions!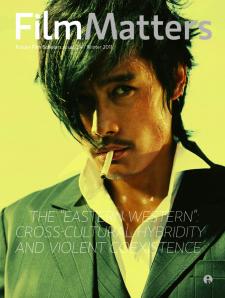 Primary Source Periodicals Classic Mexican Cinema

Not only does it include chief magazines such as Cinema Reporter (1943-1965) and Cine Mundial (1954-1955), it also features extremely rare copies of El Cine Gráfico from 1935 and of the weekly El Mundo Ilustrado (1902-1910).

Primary Sources: Early Russian Cinema

A collection of 57 Russian film periodicals published from 1907-1918, the last decade of the tsarist regime. The collection includes sophisticated, bimonthly periodicals as well as more popular weeklies released by the major Russian film studios. Requires plugin. PDF files only allow reading, not searching.

Iskusstvo Kino Digital Archive

Iskusstvo kino, established in 1931, is the leading journal of Russian, and formerly Soviet, cinema. Iskusstvo kino includes critical reviews of both domestic and foreign film, as well as scholarly articles on cinematic theory and history as well as the Russian culture and arts scene. Please note that this trial includes only somewhat more than half of the eventual content.
Pamela Bloom Librarian for Theatre & Performance Studies
JavaScript disabled or chat unavailable.
Contact Info
Location: Bobst Library, Mezz.
212-998-2618
Send Email
Women Film Pioneers Project
Women Film Pioneers Project

features silent-era producers, directors, co-directors, scenario writers, scenario editors, camera operators, title writers, editors, costume designers, exhibitors, theatre managers to make the point that they were not just actresses.
What's New in the New York Times
Loading...